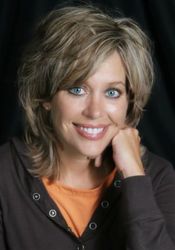 Council Bluffs, IA (PRWEB) March 31, 2009
While those who have used herbal remedies throughout history know about the benefits, consumers on a larger scale are just beginning to sit up and take notice. Herbal remedies have been valued for their medicinal and healthful qualities for as long as they have been around. The problem is that most people are not sure where to start when it comes to selecting natural herbal remedies, which could lead to them not choosing something effective for the condition they wish to address.
"There is an herbal remedy for just about everything humans and their pets suffer from," explains Gina Kopera, a master herbalist and the owner of http://www.GinasCorner.com , a company that offers a variety of natural herbal remedies. "But it is important to work with someone who knows herbal remedies well. As a master herbalist, I have been trained to find what will work for what ails someone."
Kopera's company sells tinctures and herbal remedies that address everything from colds to respiratory ailments, and from asthma to kidney problems. Additionally, there are herbal remedies that address urinary system problems, as well as problems with hormone imbalances. When it comes to selecting herbal products to address health conditions, it is recommended that you seek advice from a qualified and experienced source.
Herbal remedies can bring relief to many people experiencing common conditions such as pain, bloating, indigestion, sinus pressure, headaches, constipation, heartburn and menstruation problems. The key in using natural herbal remedies to combat such conditions lies in choosing quality herbal products that have a long history of being effective. Kopera has taken a natural health route to conquering multiple sclerosis, as well as her son's epilepsy. She has also written an e-book and hard cover edition will be released June 2009 titled "I Conquered MS and My Son's Epilepsy" that shares her experience.
"In my herbal coaching services, I work with people through a consultation process so that I get to know what their condition is," adds Kopera. "Once I understand what the problem is, I am able to make the right selections in order to help them find relief. Through my own journey I went from being someone diagnosed with MS and having little hope, to being optimistic and happy with my life. As many people have heard, and I really believe in, a journey of a lifetime begins with a single step."
About Gina's Corner:

Ginas Corner is a company that specializes in providing high quality natural herbal remedies. The products have been designed to be effective for conquering a variety of conditions, including colds, asthma, hormones, pain, headaches, and indigestion. The company is owned by Gina Kopera, a master herbalist, which has used natural healing in her own life to conquer multiple sclerosis. To obtain her e-book or learn more about Gina Kopera or Gina'sCorner.com, visit the Web site at http://www.GinasCorner.com.
# # #