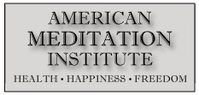 Averill Park, NY (PRWEB) December 1, 2009 ??
A new retrospective, interview-based, case study found that meditation and yoga practices learned by students who attended The American Meditation Institute?s Heart and Science of Yoga course led to the following reproducible, long-term, health-promoting benefits: lowered blood pressure, lowered heart rate, reduced cholesterol levels, decreased chest pain, diminished or extinguished acute and chronic pain, weight loss, increased breathing capacity, increased exercise capacity, improved quality and quantity of sleep, improved energy levels, increased creative capacity, diminishment of migraines, significant reductions in stress and fear, elimination of irritable bowel syndrome and a general sense of happiness and optimism in all facets of life for every participant.
The course curriculum, which was the basis of the study, was developed and taught by Leonard Perlmutter, founder and director of the American Meditation Institute and award-winning author of ?The Heart and Science of Yoga: A Blueprint for Peace, Happiness and Freedom from Fear?. Noted physicians Mehmet Oz, Dean Ornish and Larry Dossey have endorsed Mr. Perlmutter?s book, which serves as the curriculum for his annual mind-body medicine CME course for physicians.
The AMI study was developed as part of the accreditation process for physicians? continuing medical education through the Albany Medical College. The study was conducted by Beth Netter, MD, an holistic physician practicing mind-body medicine in Delmar, New York and chair of AMI?s Continuing Medical Education Committee.
The following are a few statements obtained from the AMI health study:
Participant #2: ?Before the course I was out of shape physically and mentally. Physically I had high cholesterol around 230, was out of shape and had poor eating habits. I had been an athlete. I went to the hospital thinking I was having a heart attack but it was indigestion. It was the wake-up call that helped me start the meditation course. I was resisting the cholesterol-lowering medication my doctor wanted me to take. Mentally I was mildly depressed. After the course my cholesterol went from 230 to 160s, my heart rate went down from 80s to 50s, and my blood pressure went from 140/90 to 110/70.?
Participant # 13: ?My symptoms of Irritable Bowel Syndrome and panic attacks decreased after the course. I went through menopause without any issues.?
Participant #14: ?My migraines diminished, my cholesterol went down, and I significantly reduced my blood pressure medication.?
The next six-week Heart and Science of Yoga course, which formed the basis of the American Meditation Institute health study, will begin on Tuesday evening, December 8 in Averill Park, New York. The class, conducted by AMI founder Leonard Perlmutter, will present a comprehensive training in Yoga Science as holistic mind-body medicine.
For more information, call 800.234.5115 or subscribe to ?Transformation,? our FREE journal of Yoga Science as holistic mind-body medicine.
About the American Meditation Institute
The American Meditation Institute for Yoga Science & Philosophy is a 501(c)3 non-profit educational organization devoted to the teaching and practice of meditation and its allied disciplines. In its holistic approach to wellness, the Institute combines the healing arts of the East with the practicality of modern Western science. AMI offers a wide variety of classes, retreats, and teacher training programs.
AMI Meditation teaches people of all levels of experience to control, conserve and transform their greatest natural resource — the power of the mind — into thoughts, words and actions, which can enhance their physical, mental and emotional well being
In contemporary terms, AMI Meditation provides the technology for creating new mental software that empowers each individual to make conscious, discriminating and reliable choices—choices that translate into peace of mind, physical balance and emotional healing.
Media Contact:
Mary Helen Holloway
60 Garner Road, Averill Park, NY 12018
Tel: 800-234-5115
Fax: 518-674-8714
###
Related Meditation Press Releases