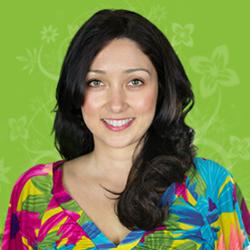 Sydney, Australia (PRWEB) March 15, 2013
Staying out of the sun and the lathering on sunscreen is contributing to various forms of cancers and making millions of Australians infertile.
Fertility specialist, Gabriela Rosa, says the slip, slop, slap message has been taken too far.
The Cancer Council Australia campaigns have certainly been proven very effective in making people afraid of the sun and its affecting our health and fertility, said Ms Rosa.
The truth of the matter is we need exposure to the sun in order to stay healthy, and this is more important in winter when we spend less time outdoors she said.
Of course we need to be careful with how long we stay in the sun and at what time of day, but to completely avoid the sun is a mistake.
According to The Medical Journal of Australia as many as 80 per cent of Australian women are vitamin D (cholecalciferol) deficient.
U.S. Researchers at the University of California estimate 600,000 cases of breast and colorectal cancer can be prevented worldwide by addressing vitamin D deficiency in adults.
Good vitamin D levels in women mean more progesterone and oestrogen is produced within the body, which regulates the menstrual cycle and improves the likelihood of successful conception.
Adequate amounts of vitamin D in a womans blood have been shown to significantly increase the chance of conception.
This means women undergoing IVF also have a greater chance of success.
And it can reduce the severity of symptoms for women suffering with common issues such as endometriosis and polycystic ovary syndrome..
In men, vitamin D is essential for the healthy development of the nucleus of the sperm cell.
It has also been shown to increase testosterone levels which help to improve semen quality and count.
Ms Rosa said people could get enough sun exposure safely by doing the following: