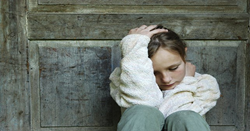 London, UK (PRWEB) November 24, 2014
Stress is a part of everyday life for teens and youth. The feelings range from average feelings of being tired all the time to feeling overwhelmed and can have devastating long term effects on their mental and physical health. NoBullying examines, in an article released today, the reasons and effects of teen stress.
Tests, papers, extracurricular activities, sports, friends, and family all play a part in how to deal with stress from school. Some factors put teens at risk of stress overload. Family conflicts, bullying, problems with schoolwork, disability, poor living conditions are hard to manage over the long term.
Signs of a stressed teen are a person that develops anxiety and panic attacks every day or several times a week, moodiness, headaches, physical symptoms, drinking, smoking, sadness or depression. This often comes as teens being getting overwhelmed by the circumstances surrounding them. Often they have part time jobs, school pressure about grades and career choices, peer pressure about sex and drugs, hormonal changes, and sometimes bullying by a clique in school and online.
With all the stress parents have to be able to talk with their children and help them find ways to cope better with daily teen stress. Stress can cause health problems both physical and mental so learning ways to cope is important for teens. The issues that stress teens the most are parents, homework, relationships, friends, and siblings.
Many teens tend not to know how to deal with stress at school but find ways to distract themselves from it. A clear sign of teens trying to ignore or play down their stress is the rise of the abbreviation YOLO among teens. An acronym for You Only Live Once, this is a wave of teens living in the moment and trying hard to ignore all aspects of their present and their futures.
One of the best ways to help teens with stress is to talking to children. Knowing what they are doing and dealing with their problems gives them some place to vent feelings and discuss solutions. It is more than essential for parents to use their own previous experience to tell teens that it all passes and not to let them feel overwhelmed by the stress of daily life.
Ciaran Connolly, Co Founder of NoBullying says From everyday bullying to college and career choices as well as family issues, todays teens are going through very stressful times and parents and teachers neglect to address the epidemic of teen stress.
He added that parents and teachers should make a point to educate the younger generations about the sad outcome of neglecting online safety and photos safety. According to Connolly, it is quite imperative to press for more firm laws condemning all acts of bullying and harassment.
NoBullying.com features many pages dedicated to parents, teens, teachers, health professionals as well as posts related to cyber safety and the latest news about law making concerning curbing Bullying worldwide as well as inspirational Bullying Poems and famous Bullying Quotes.
The website regularly updates its bullying statistics and cyber bullying statistics as it is essential to understand how widespread the bullying epidemic is. It also regularly runs cyber bullying surveys and questionnaires to get recent updated statistics on everything related to cyberbullying.
He also added that anyone suffering from bullying in any form or way can always find advice and help on the NoBullying website but if anyone is suffering from severe bullying or cyber bullying, the best thing is to talk to someone locally a parent, teacher or local organization that has been set up to help with specialized councilors to deal with this topic.